October 31 is celebrated as Halloween not only in America and European countries, but also in Russia. In fact, it is not a long-established tradition here yet, and wild parties are mainly organized by young and freaky generation. However, Sibers being full of energetic and creative young talents, Halloween could not but pass unnoticed.
The turn to winter since ancient times has been considered time of mystery, when magic spirits (often evil ones) come to our world and visit people. Souls of the dead are also said to return to their sweet homes and demand for some food of sacrifice.
On this day Sibers office was visited by quite a number of evil and sometimes even sweet characters including but not limited to SuperHR-Woman, Dead Bride, Freacky Fairy, Alice-in-Sibersland, Fried-Eggs-Spirit, Horny PM, Caudiferous Team Leader, Bandaged Mummy-in-a-Stylish-Hat, Paws-and-Ears, Witch (in the search for Wikked Altar), Evil Worm and many other nice persons.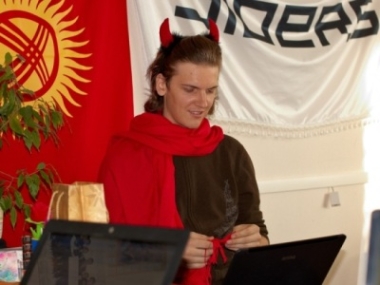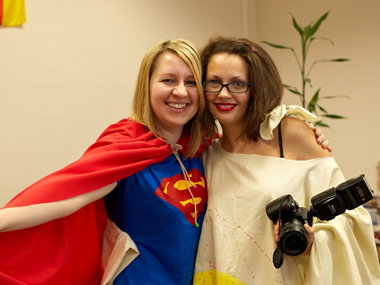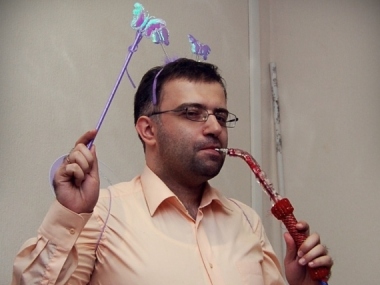 Sibers, of course, like all the other companies in the world had to work on that day, but during the lunchtime we managed to organize some contests aimed at jollying the evil spirits. The most evil-like room, for example, was chosen for its decorations. The offices were hung round with balloons with faces of dead poets, decorated with the Wikked Altar, a skeleton nailed in the middle of a half-drawn pentagram, and there was even a very gloomy iKingdom. By the way, this day was the 1 anniversary of this particular iTeam (making iPhone applications) in Sibers. It was on Halloween exactly 1 year before when they joined us. Of course, this iKingdom whipped up a furor.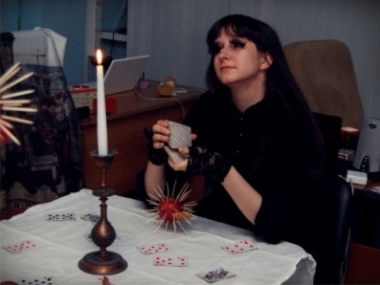 All the contests were accompanied with bodeful laughter and wild applause. The characters in best costumes got their awards of sacrifice as well.
To sum it up, the celebration turned to be quite nice and civil and ended long before the midnight. Just to give evil spirits enough time to escape before another day.