Google, Computer History Museum, Logitech, Symantec, VeriSign – with all these road signs you can't be wrong: you're in Silicon Valley. Right here, in Mountain View, California, I visited office of Elance.com, a leading online marketplace.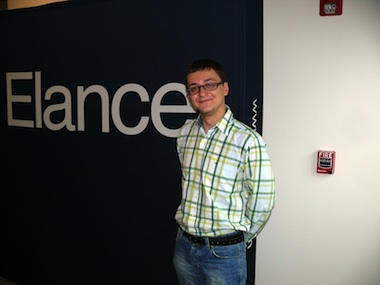 Just another sunny Wednesday morning; many Elance people didn't expect me and I catch their intrigued eye as Mike Fox, Marketing Director, shows me around the office. Spacious cubicles, two big kitchens (one with unlimited free Coke), clean, quiet and bright — that's what you notice immediately.
Due to morning traffic and missed highway exit I am a couple of minutes late and already awaited in the meeting room. Here I find folks that I met yesterday at a dinner in Palo Alto: Fabio, Ved, Maurizio, Steve, as well as some new people: York, Alex, Jean – I talked with them by email many times and now I shake their hands.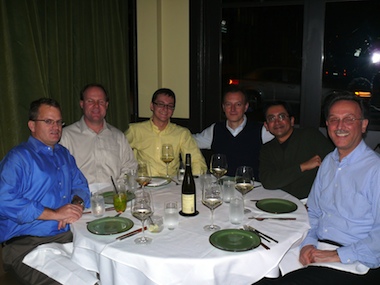 Fabio gives a presentation about current state of things in Elance and their plans. Fabio, President and CEO of Elance, has got energy, attitude and dare to lead the world's #1 marketplace for online work in turbulent times. Despite any problems, Elance is doing very good and the future is bright. The amount of projects grows, so do earnings of the providers, and Elance is focused on improving the quality of buyers and providers.
Then I told my story. I explained that we understand how far away from our clients we are, that small fixed-size projects go to trash sooner or later, and that when we work with Elance, we need integration with our sales and project management tools.
Elance people were happy to hear that and it became clear that we share same concerns and goals.
Then they demonstrated everyone the Siberian mittens that I brought from Russia and presented yesterday at a Vietnamese restaurant where we had a dinner. Thick woolen mittens are indeed subjects of high priority in the Californian climate, therefore all were eager to bring the mittens home and show them to kids.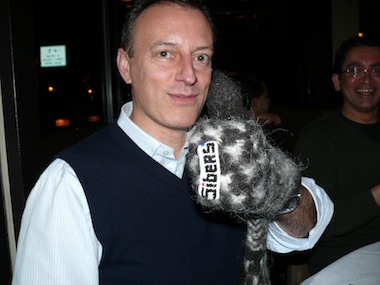 Fabio had to run to a next meeting and my flight was departing soon, so we ordered some pizzas and took a picture all together.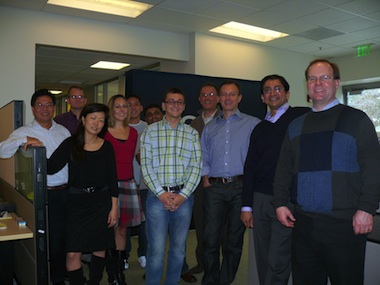 I thank Elance for their hospitality. Seeing each other in face after so many years of cooperation is really a breakthrough. We have been working on Elance for 9 long years but it has always remained something very remote and vague, sometimes even hostile, to be very frank! However, it all turned upside down: Elance is tremendously interested in collaborating with its top providers and satisfying their needs. Bringing large buyers, carefully selecting providers, focusing on hourly jobs – that are the initiatives we hail!