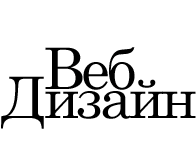 Smashingmagazine.com, which is an endless source of information and inspiration for Web people, has just published a sophisticated article about what Web design in Russia looks like. Smashing Magazine has chosen Russia to be the first in the series of "Global Web Design" and there really must be a reason for it!
The article is everything you ever wanted to learn about Russian Web design. It's a bit of history and a lot about current state of things. It's an interview with two Russian Web designers, describing life of Russian Web developer and telling you about differences between Russian and Western designs. It's a showcase of creative agencies and freelancers (and I am sure they will get tons of work after this review!). And then, there is a huge list of Russian Web designs.
And… comments did impress me! Works of Russian Web designers got amazing feedback although some said they could not even think of Web design in Russia before!