On Tuesday, we were lucky to visit Siberian Internet Week, probably the only conference that unites web-developers, clients and investors in Novosibirsk.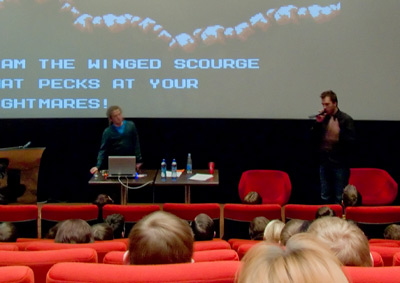 Having seen such large venues as TechCrunch50, I was expecting something like that somewhere at the back of my mind.
However… Well, below are some of our outputs that we carefully carried out of the conference.
The local market of web development is focused on creating corporate websites.
The local market of creating corporate websites is divided between 3 small young companies.
Corporate websites are mostly simple 5-page sites on a CMS with catchy design and a couple of interactive elements.
It is considered a great way of doing business to charge $30,000 for development of a corporate website. The development may take up to 9 months.
There is a craze about making your website rank #1 in Russian search engines. People are willing to pay monthly fees per keyword.
There is no clue about public relations management. Marketing efforts are concentrated on what's hip.
Professionals are not willing to share their practical knowledge with the audience.
The audience, in its turn, has no idea about nice behaviour like standing up when asking questions.
The presenters have no idea about ethics of public speech either: it is normal to present sitting in front of a laptop pointing at its screen.
Schedule? Agenda? The popular people don't need it. The unpopular people are reminded of time constraints.
In short, this all looked like either a vanity fair or a short catch up of old peers but… ugh… what d'ya expect for 15 bucks?