By Serge Markov, CEO
I have just returned from a vacation to Italy, where I spent a good time with my family and also had a wonderful opportunity to meet some of our clients. The meetings were warm and hearty with plenty of both official and informal talks and communication.
The first meeting, in Milan, was with our customer for whom we are developing VOIX – a piece of VOIP software you could already read in our blog. The customer rated very highly our work and said a lot of praising words about our VoIP Engineer and Unix Team Leader Sergey Parfenenok. Then the communication (and us) relocated to a chalet at Monte Rosa, a picturesque mountain with breathtaking views.
We went sightseeing, tracking and had a lot of informal friendly communication. I got acquainted with our customer's family and friends, who turned out extremely nice people and good company. Some of them even know Russian and have been to Moscow. We had a perfect unforgettable weekend in the mountains and saw a lot of Milan sights as well. My family and I are thankful to these nice people for their hospitality.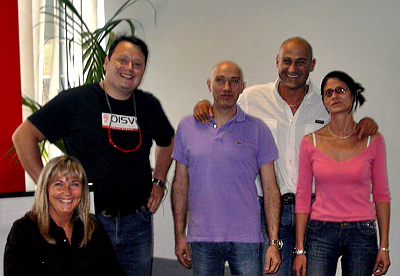 Another meeting, in Venice, was held with our client from Hostelsclub. We are developing a web service, which allows ordering and booking hostels and inns in Venice. Our client has also been to Moscow on several occasions; moreover they have a Russian employee Irina there, so our communication was easy and enjoyable. The client complimented our developers for their professional work and promised to extend our collaboration. We continued our pleasant talk in a café not far from the client's office and one of the main Venice sights – San Marco Square (Piazza San Marco).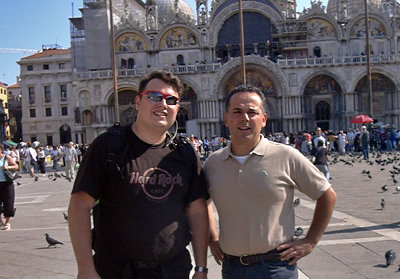 I would like to take the opportunity and thank our customers once more for their kind hospitality and invite them (as well as our other clients) to visit Sibers.